Regulatory Status of Cosmetic and Personal Care Products in the US
Cosmetic and personal care products sold in the US are regulated by the FDA under the Federal Food, Drug and Cosmetic (FD&C) Act of 1938. In spite of the fact that cosmetics have an excellent safety record, key statutory provisions authorizing the FDA regulation of these products have not been updated since the law was first enacted. In recent years, consumer groups, health professionals and others have called upon Congress to modernize the FD&C Act and to introduce new legislation in areas of special concern relating to the safety of these products.
In light of the fact that the regulation of cosmetic and personal care products will be undergoing change (and possibly 'radical' change) stakeholders within the industry would be well-advised to monitor the progress of proposed, pending and newly enacted legislation. To this end, the following pieces of legislation introduced in 2021 are presented for review. As of March 18, there is no cosmetic product legislation introduced in Congress in 2022.
The Safer Beauty Bill Package of 2021
This package of four Federal bills attempts to fill what are viewed by some as safety "gaps" in the regulation of cosmetic and personal care products currently sold in the US. The Safer Beauty Bill Package of 2021 is comprised of the following four bills:
The Toxic-Free Beauty Act of 2021 (HR-5540)
This bill would ban eleven of the most toxic chemicals including mercury, formaldehyde, parabens, phthalates, phenylenediamines (hair dye chemicals), and the entire class of PFAS (Per- and Polyfluoroalkyl Substances). These eleven chemicals have already been banned by the European Union (EU), and the states of California and Maryland. (Other US states are also pursuing similar legislative bans.)
Cosmetic Safety Protections for Communities of Color and Salon Workers
This bill defends the health of women of color and also salon workers, both of which are viewed as vulnerable populations that are the most highly exposed to toxic chemicals in products that are marketed toward them and are commonly found in the workplace.
Cosmetic Fragrance and Flavor Right-To-Know Act of 2021
This bill would require disclosure of 'secret' or unlabeled chemicals that are contained within fragrances and flavors that are used in cosmetic and personal care products.
Cosmetic Supply Chain Transparency Act
This bill would require suppliers of raw materials, ingredients and 'private label' products to provide full ingredient disclosure and safety data to Cosmetic Companies, thereby allowing these Companies to distribute safer products.
The Humane Cosmetics Act of 2021 (HR 6207)
This bill would prohibit the sale and/or transport of any cosmetic or personal care product if animal testing has been conducted 'anywhere' within the supply chain. It would disallow the use of any data obtained from animal testing.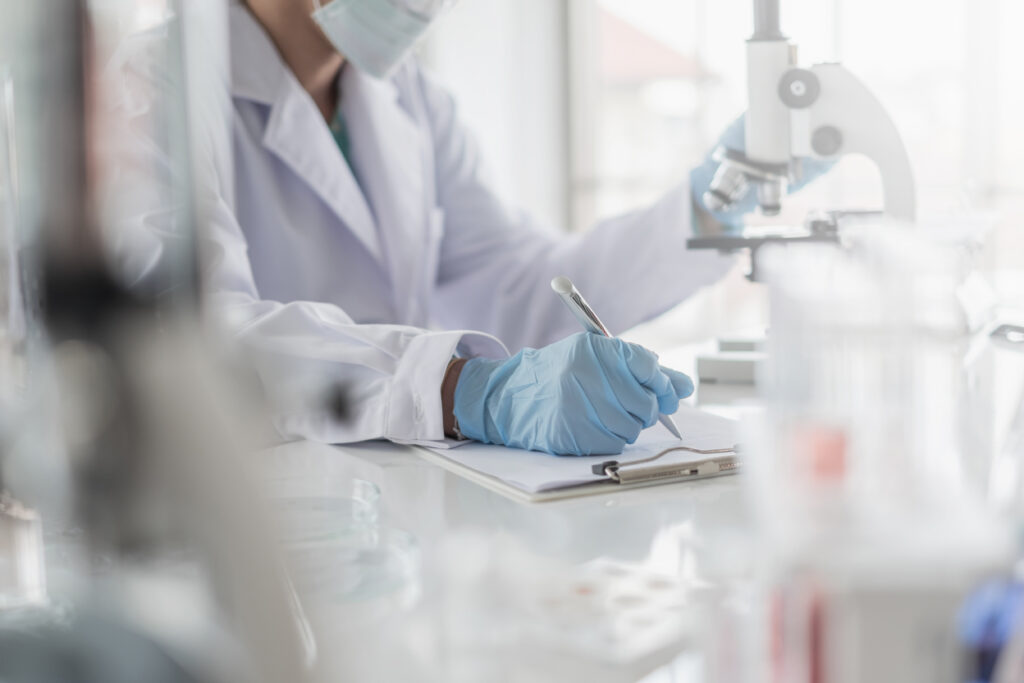 What are the challenges inherent to these five pieces of legislation?
Practicality
Whenever the 'banning' of any chemical compound is proposed, the first question to arise is whether a 'safe level' of that compound will be established. As technology advances, lab instruments are able to detect lower and lower levels of a given compound.
It is entirely possible that as the sensitivity of lab instruments continues to improve, we may eventually find an inordinate number of 'unexpected' chemical compounds in any sample that we test and among those 'unexpected' compounds may very well be 'banned' compounds. Thus any legislation that bans a compound at any level will at some point be shown to be impractical since in the real world, it will be impossible to remove contaminants at part per trillion (ppt) or even part per billion (ppb) levels.
Unfortunately, the average consumer will not recognize this 'practicality' issue and will continue to insist upon "total absence" of a banned chemical compound in cosmetic and personal care products.
The Complex Nature of Flavors and Fragrances
Flavors and Fragrances are extremely complex mixtures containing hundreds (if not thousands) of chemical compounds. The more sensitive the lab instrument, the more compounds will be detected. Gas Chromatography (GC) is the most commonly used analytical technique for assessing Flavors and Fragrances, but even the most sensitive GC equipped with the most advanced Mass Spectrometer (MS) and the most complete library of reference compounds will still be limited to identify only a portion of the compounds that it detects.
It is virtually impossible to detect, quantitate and identify 'every' compound within a Flavor or Fragrance. Any legislation that requires the identification of "all" chemical compounds found in Flavors and Fragrances will be deemed as impractical from the start. Unfortunately, the average consumer is unaware of the complex nature of Flavors and Fragrances and will insist upon "full disclosure" of all chemicals that are present.
Supply Chain Transparency
The supply chain for any product or raw material is long and complicated. The initial stages of most supply chains emanate from unregulated industries such as the bulk chemical or mining industries. We cannot assume that these industries will subject their 'products' to high-sensitivity testing for trace contaminants. Thus the question arises, at what point in the supply chain shall transparency be introduced?
Whichever point in which transparency is introduced, what recourse will an organization have if it detects undesirable contaminants in a material that it received from an unregulated industry? Complicating the matter even further are the 'practicality' issues discussed earlier in this blog.
How can CPT assist with the outfall from new or proposed legislation?
Of course, CPT is not a part of the legislative process but we can assist you in preparing to comply with new or proposed legislation. First off, we can make you aware of new or proposed legislation through blogs similar to this one. Secondly, our state-of-the-art Analytical Chemistry Lab is equipped with sensitive instrumentation operated by chemists who are trained in low-level detection of analytes. Thirdly, our state-of-the-art In Vitro Toxicology Lab offers non-animal safety testing of ingredients and product formulations.
Additionally, our Clinical Division offers testing using human volunteers to verify the safety of your ingredients and cosmetic/personal care products. And last but not least, our state-of-the-art Microbiology Lab stands ready to conduct all of the cosmetic Microbial Limits and Preservative Efficacy testing that you require.
Think of us as your regulatory consultant and your FDA-registered, ISO/IEC 17025 accredited testing partner, all under one roof. Why not give us a call today so that we can begin to assist with your raw material and cosmetic/personal care product screening and testing projects?