eCPT℠ Client Access Service
We're proud to offer the eCPT℠ Client Access Service to our clients.
CPT℠ takes pride in providing accurate and reliable study data in a timely manner.
To help you easily access records of your organization's testing results, we created eCPT℠, a portal that allows users to securely view these records whenever needed.
Learn more about our portal by contacting your Account Manager or Client Services (clientservices@cptclabs.com).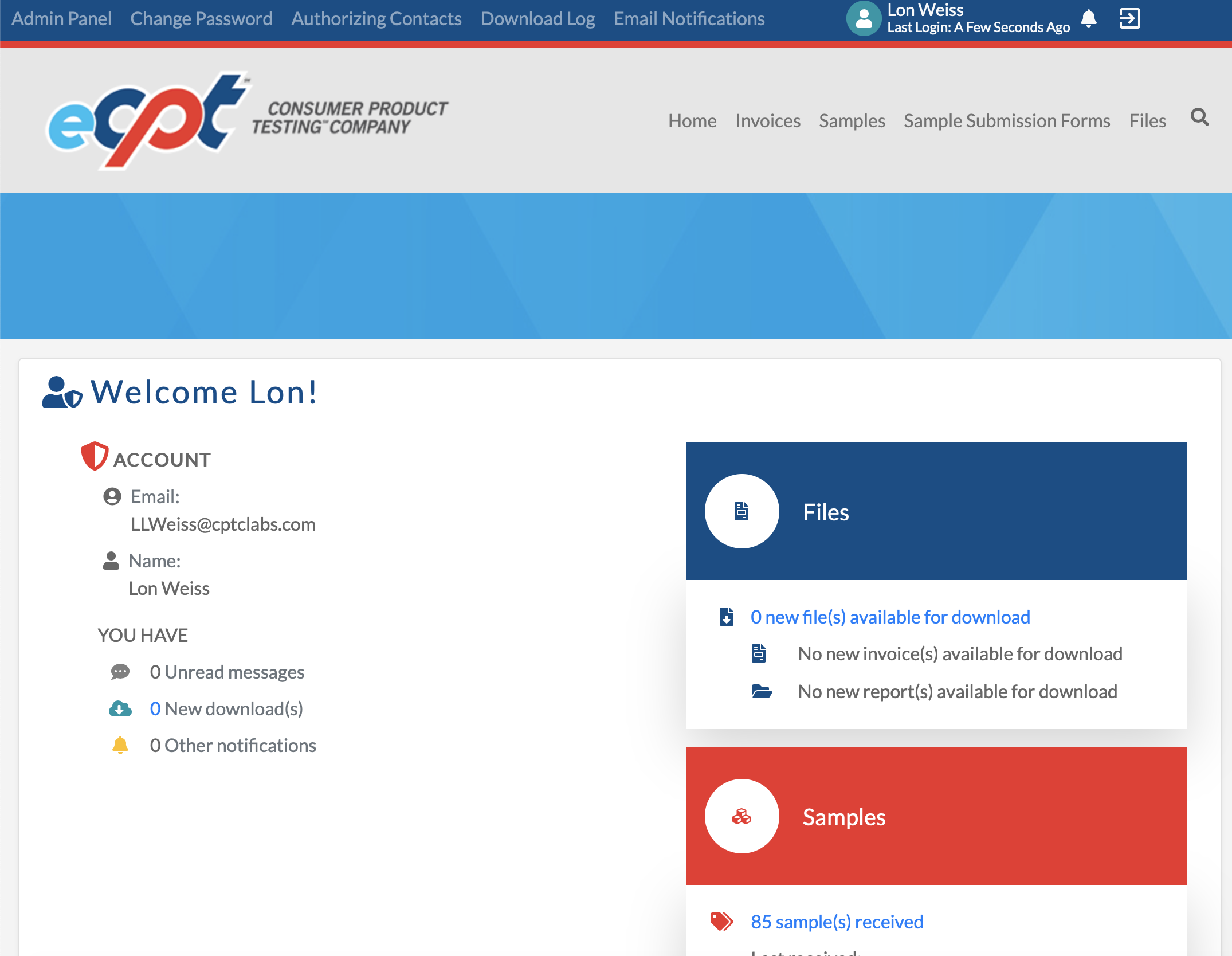 To join eCPT℠, reach out to your CPT℠ sales representative.
Thank you for choosing CPT℠ Labs!