Interested in Participating in a Pediatric Study?
We Are Currently Recruiting Panelists Between the Ages of 3 Months and 5 Years Old.
We are recruiting children to participate in common topical over-the-counter product clinical trials. These products include lotions, creams, powders, wipes, diaper products and more! 
All of the products we test are commonly found in drug stores and can be purchased without a prescription. 
Most visits to our facility last between 30 and 45 minutes. Compensation currently ranges between $55 and $80 per study. (Payment is received when the study is completed.)
There's currently a $20 referral fee for anyone who a recommends new baby from 3 months to 5 years old who completes a study.
Parents and legal guardians can also participate in a product study when they bring their child for their scheduled appointment. Adult clinical trial compensation ranges from $25 to $300.  
Call us at 973-577-9203 to sign your child up for an upcoming study
All panelists MUST Read the Panelist Biosafety Procedure before coming to the facility
The health of our panelists and staff is our primary concern. Panelists will be contacted to schedule appointments for all studies. You will only be admitted into the facility if you have a scheduled appointment.
What types of products are being tested?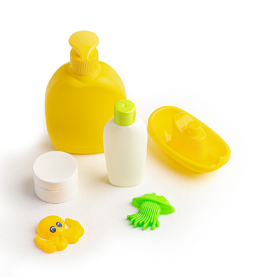 Over-the-counter personal care, sunscreen, lotion, shampoo, diaper products, etc.
See What Other Parents Are Saying
Current & Upcoming Panels
Dates:
2 visits in 4 weeks – New dates coming soon!
Call and leave your child's name with our recruitment team.
Important Info:
*Child must be accompanied by parent or a "legal guardian"
Parents must perceive their child's skin to be sensitive
Dates:
2 visits in 2 weeks – New dates coming soon!
Call and leave your child's name with our recruitment team.
Important Info:
*Child must be accompanied by parent or a "legal guardian"
Diaper or pull-up wearers needed